Benefits of Using AutoHaus: Your Trusted Collision Expert in Herndon, VA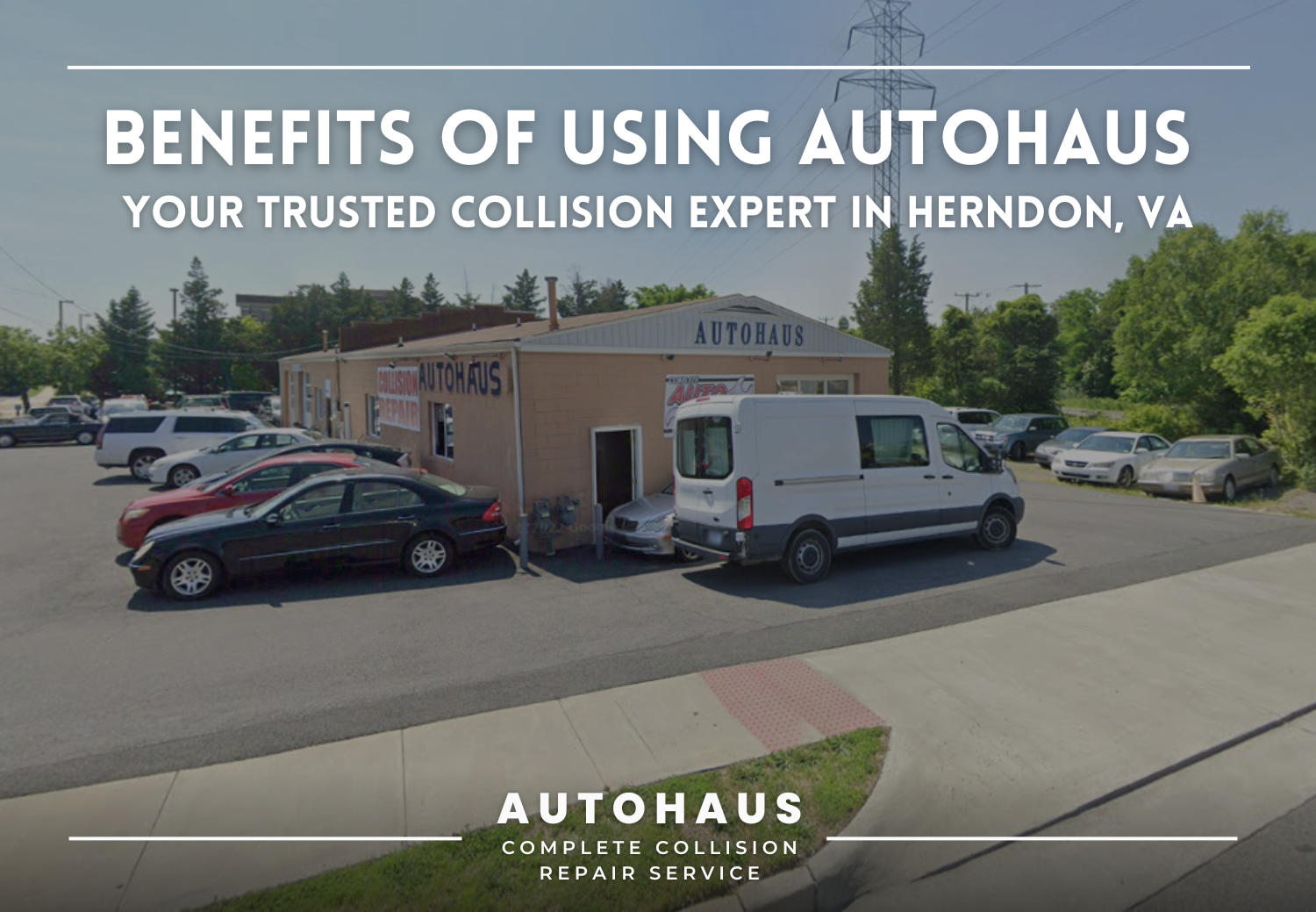 9/15/2023
In Herndon, VA, the name AutoHaus has become synonymous with quality and reliability when it comes to vehicle maintenance and repair. With over 20 years in the industry, we have firmly established ourselves as the leading choice for those searching "collision repair near me" or "auto body repair shops Herndon, VA". Let's delve into why AutoHaus is the beacon of excellence in the collision repair sector in Herndon, VA.


Comprehensive Range of Services
No longer do you have to sift through a myriad of "body shop near me" searches to find a reliable service provider. AutoHaus in Herndon, VA, offers an extensive array of services, right from tackling collision repairs to addressing transmission issues, thereby cementing our status as the most sought-after "car body shop nearme". At AutoHaus, we take care of all your collision repair needs with unmatched expertise and finesse.
Unbeatable Expertise
For those residing in Herndon, VA, AutoHaus is not just another "auto body shop near me", but a place whereexpertise meets quality. Our two-decade-long journey is filled with countless stories of transformed vehicles and happy customers. When it comes to collision repairs in Herndon, VA, we are the experts you can trust.
Real Reviews from Satisfied Customers
"I had a fantastic experience at AutoHaus! After a minor collision, they were the first on my search for'auto body repair near me'. The team repaired my car swiftly, and it now looks brand new!" - M. Richards
"In Herndon, VA, AutoHaus is the place to go for any car troubles. I found them while searching for a'collision center near me' and was absolutely pleased with their service!" - J. Thompson
"Best 'body repair shop near me' without a doubt! The AutoHaus team in Herndon, VA is trustworthy, professional, and offers impeccable services." - S. Garcia
Convenience and Proximity
Situated conveniently at 597 Grove St., Herndon, VA, AutoHaus stands as a beacon of reliability and accessibility for those seeking "auto body near me". Our strategic location ensures that you don't have to venture far to find the best "car body repair near me" in Herndon, VA.
Make That Call Today!
With countless positive reviews and an extensive portfolio of successful projects, we urge you not to take a back seat if you're in Herndon, VA, and need collision repairs. Pick up your phone and dial (703)471-4515 or drop us an email at autohaus4515@gmail.com to schedule an appointment. Trust us, your vehicle will thank you!
#autohaus #autohausherndon #herndon #collision #collisionservice #bodyshop #maintenance